Feline Friday
by Katie Harkin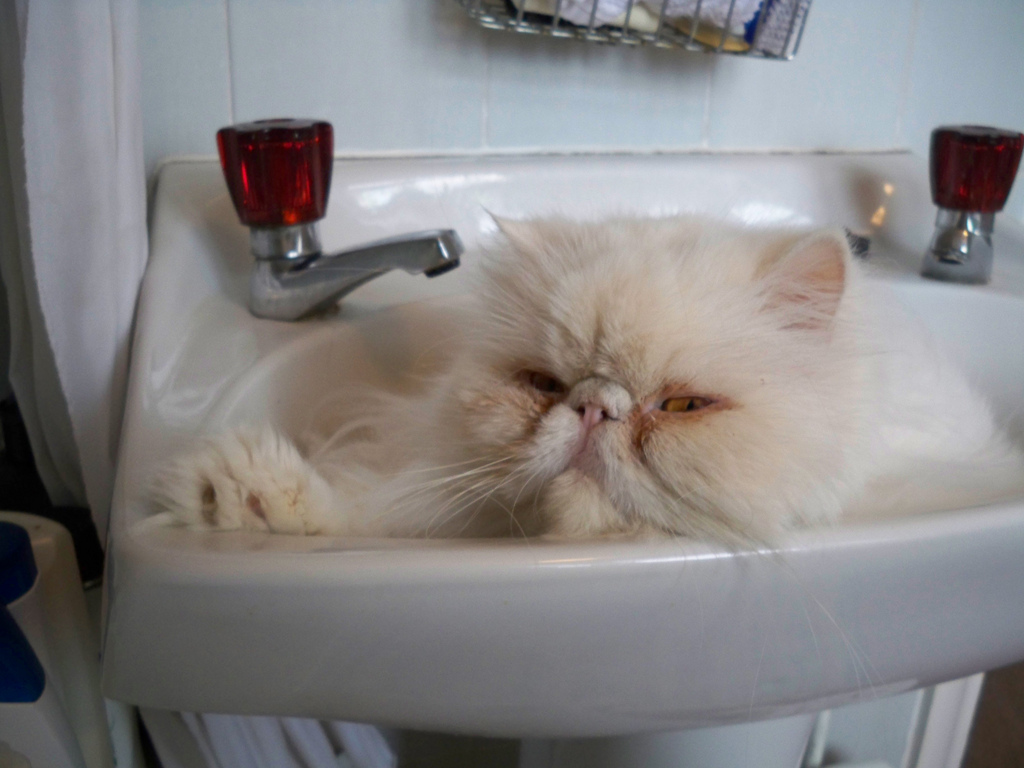 This is Pip, he is a house cat. Being the house cat of someone who works 9-to-5 is a pretty shitty deal but, as is Pip's lot, being the house cat of retirees means your feline consciousness is formed within a world which only serves to serve you, 24/7.
As a touring person who can't even keep the hardiest, gnarliest pot plants alive, a cat of my own is out of the question. But thankfully, visiting my grandparents off tour also means visiting Pip. He is a constant stoic companion to my Granddad in the daytime and a demanding affectionate bundle to my Nana at night. So attuned to his tiny universe, he knows that the sound of my Nana's reading glasses hitting her bedside table means it is time to sleep, he'll run in from the landing and jump onto the bed upon hearing it.
A tiny white Persian, Pip is approximately 80% fluff and makes the tiny 'yam' that someone with a face bred to lack a sonorous beaky nose could muster. He's very different to my parents' cats, with their social lives outside the home and brethren companionship within, Pip is a quiet soul and rules over my grandparents' house part watchman, part cloud. Interaction with Pip is a slightly frosty affair, but with time I have been slowly promoted and can enjoy the particular satisfaction of affection that has been earned.